David Wasser

An Emmy Award-winning video producer of top-rated series and documentaries, David Wasser helped launch the RLTV cable channel, serving as the networks executive producer. During his tenure at RLTV David garnered more than two dozen industry awards while producing more than 160 programs, including original series, TV specials and documentaries.

David Wasser began his career in the broadcast journalism industry working for network affiliates in multiple capacities including videographer, reporter, bureau chief, and producer. His work has appeared on NBC, CBS, CNN, PBS and Voice of America. David created the pilot for the PBS series "Frontiers of Medicine" and went on to work as senior producer for: NBC originated "Hispanics Today"; TLC's "Medical Detectives"; and Court TV's (now truTV's) "Forensic Files." It was during David Wasser's 3-year stint as senior producer that "Forensic Files" became Court TV's top rated series. [Read More]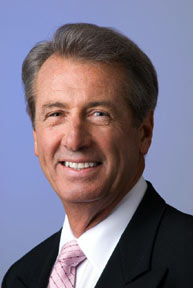 Kevin Soden, M.D.

TV journalist, host and author Kevin Soden, M.D. is a two time winner of Excellence in Medical Reporting by the National Association of Medical Communicators. He is also one of the original inductees into the University of Florida's Medical Wall of Fame.

Kevin Soden spent two decades as an emergency room physician prior to his television career. He has worked on multiple Emmy Award winning projects, receiving a personal win for his hosting skills. In addition to his medical degree, Dr. Soden holds a Masters in Public Health from the Medical College of Wisconsin.

He has authored numerous books, including the critically acclaimed The Art of Medicine: What Every Doctor and Patient Should Know, and Women, Stress and Happiness: 10 Steps to Having It All and Saving Your Life.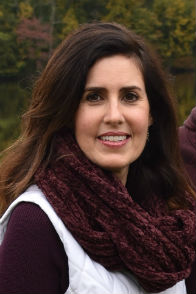 Karen Russell
A proven leader in strategic business development, Karen Russell services key accounts by innovating and executing marketing strategies to enter new markets, develop products, and drive sales growth.
Karen believes visual content is intrinsic to the human experience and is passionate about working with people to tell their story visually. She listens to customer's needs and fully partners with them to achieve maximum results.
Prior to joining White Coat, Karen spent over a decade at Marriott leading sales teams and planning events.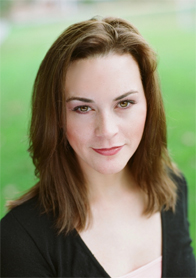 Alissa Collins
An Emmy award-winning video producer, showrunner, writer and director. A consummate storyteller, she has covered a wide range of issues from medicine and alternative health to politics, victim advocacy and crime. Ms. Collins has produced programs for FOX, A&E, BIO Channel and RLTV among others.
Her credits include a number of award-winning programs and documentaries, including
Heathline
and
Whole Body Health
. As executive producer, writer and showrunner for
Taking Care with Joan Lunden,
she brought home the national Gracie Award for Outstanding Talk Show - Entertainment / Information. Ms. Collins also helped develop and produce five seasons of the critically-acclaimed A&E docudrama
I Survived
and the spinoff series
I Survived Beyond and Back
.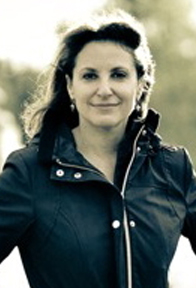 Laura Seltzer-Duny

With extensive experience in health and wellness programming, Laura Seltzer-Duny produced the National Institutes of Health's (NIH) multi-award winning interactive DVD and traveling exhibit "Changing the Face of Medicine" with MacNeil Lehrer Productions. She also produced the NIH's web video series "Local Legends." Combined, Laura produced over 50 videos for NIH profiling courageous female physicians that have made an invaluable impact on the lives of people in their communities and around the world.

Laura created and executive produced the documentary "The Last Boat Out" and has worked for clients ranging from the Veterans Administration to George Washington Medical Center. Since 2006, Laura directed the annual "Conversations" series for the American Psychiatric Association's Foundation. This series features in-depth conversations with celebrities about coping with mental illness. Participants include Brooke Shields, Mariel Hemingway, Patty Duke, George Stephanopoulos, Carrie Fisher, Tipper Gore, Greg Louganis, Maureen McCormick, Terry Bradshaw and Lorraine Bracco.

Laura's work has appeared on PBS, Discovery Health, RLTV, NBC and the History Channel.