First and foremost, we are gifted storytellers whether itís a 15 second video or an hour-long documentary. We understand how to convey complex concepts and make them palatable to your target audience. Our experts collaborate with clients to produce content that caters to their constituents in a creative, cost effective manner.

Our Approach:
Every client is different, so we work with you to carefully assess the situation and assign the most appropriate team members to bring your project to fruition. Staying cost efficient while delivering quality content underscores our core business philosophy.

Here's how we do it:

Pre-production:
Effective and comprehensive planning eliminates variables that increase production costs.

Production:
While we donít compromise on quality, we are also mindful of the scope of work and intended distribution. Some projects require high-end production values targeting a discerning audience while others necessitate an eye toward economy.

Post-production:
We use top-notch editors to assist in pulling all production elements into a polished cohesive video. The quality of our collective work is evidenced in the many industry awards weíve received over the years.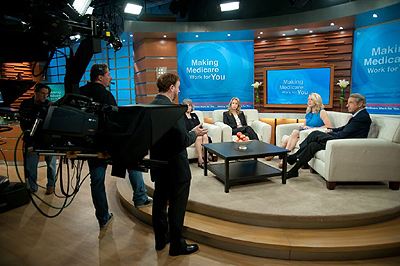 On the set of "Boomers Welcome to Medicare"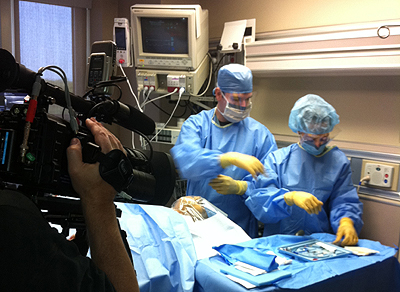 White Coat Productions shoot / Dept of Health & Human Services / Henry Ford Hospital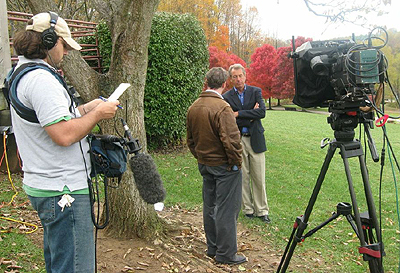 On location with David Wasser & Kevin Soden for the "Whole Body Health" TV series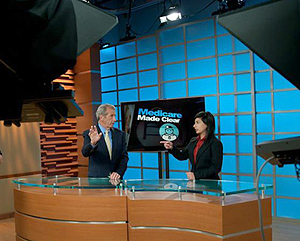 "Medicare Made Clear" set with Kevin Soden & Seema Seddiqui